self-care simplified™
Discover Our Supplements & Wellness Teas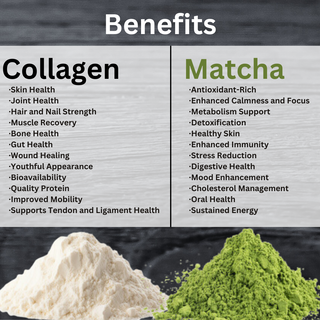 Benefits of
Matcha + Collagen
Matcha
Matcha tea is a powerhouse of antioxidants, known for its ability to protect cells, promote relaxation, and boost metabolism, making it a valuable addition to a healthy lifestyle. With its unique blend of health-enhancing properties, matcha offers a natural and sustained source of energy, along with a host of potential benefits for overall well-being.
Collagen
Multi-collagen peptides containing a combination of collagen types offering comprehensive support for various aspects of health, including skin elasticity, joint flexibility, muscle recovery, and overall vitality. This versatile supplement promotes holistic wellness, making it an excellent choice for those seeking to address multiple health and wellness needs.
The Molecules Company
Science-backed research and technology to simplify self-care.