Merging science-backed research and technology with familial knowledge to simplify self-care.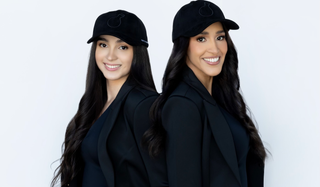 About
The Molecules Company
Steeped in family tradition, with a passion for health and wellness; The Molecules Company™ was founded as a lifestyle supplement company to simplify self-care.
The Molecules Company™ started as a passion project between the mother-daughter founding duo. The use of herbal remedies has been a part of their family history for generations. Together, the duo has lived in Singapore and traveled across Asia, Africa, Europe, and the Americas. On their travels, they found and learned about spices, teas, and supplements of various cultures. Through their learning, they developed an understanding of ingredients that aided the body in functioning at its most efficient state.
Most of the preexisting vitamins and supplements that matched these ingredients came as pills. As a result, the founders were themselves taking a vast number of pills to achieve their desired outcome of a healthy mind and body. After reaching their limit on scheduling their life around several pills each day and taking a hiatus from their mix of pills, they found their body did not feel as great as they had been while taking their plethora of pills. Not wanting to go back to the lifestyle they were leading of scheduling pills but desiring the same results, the founders decided to find a way to simplify self-care.
Working with a pharmacist and biochemist, The Molecules Company™ developed its first product, The Youth Molecules, to bring a unique, high-quality, effective supplement to you.